XENLINK
Introduction
Introducing XENLINK, Tata Daewoo's connected car
XENLINK system for Tata Daewoo's connected car
Tata Daewoo's XENLINK system allows easy and convenient remote control of a vehicle via mobile.
We provide efficient transport solutions including driving history and
vehicle consumables management.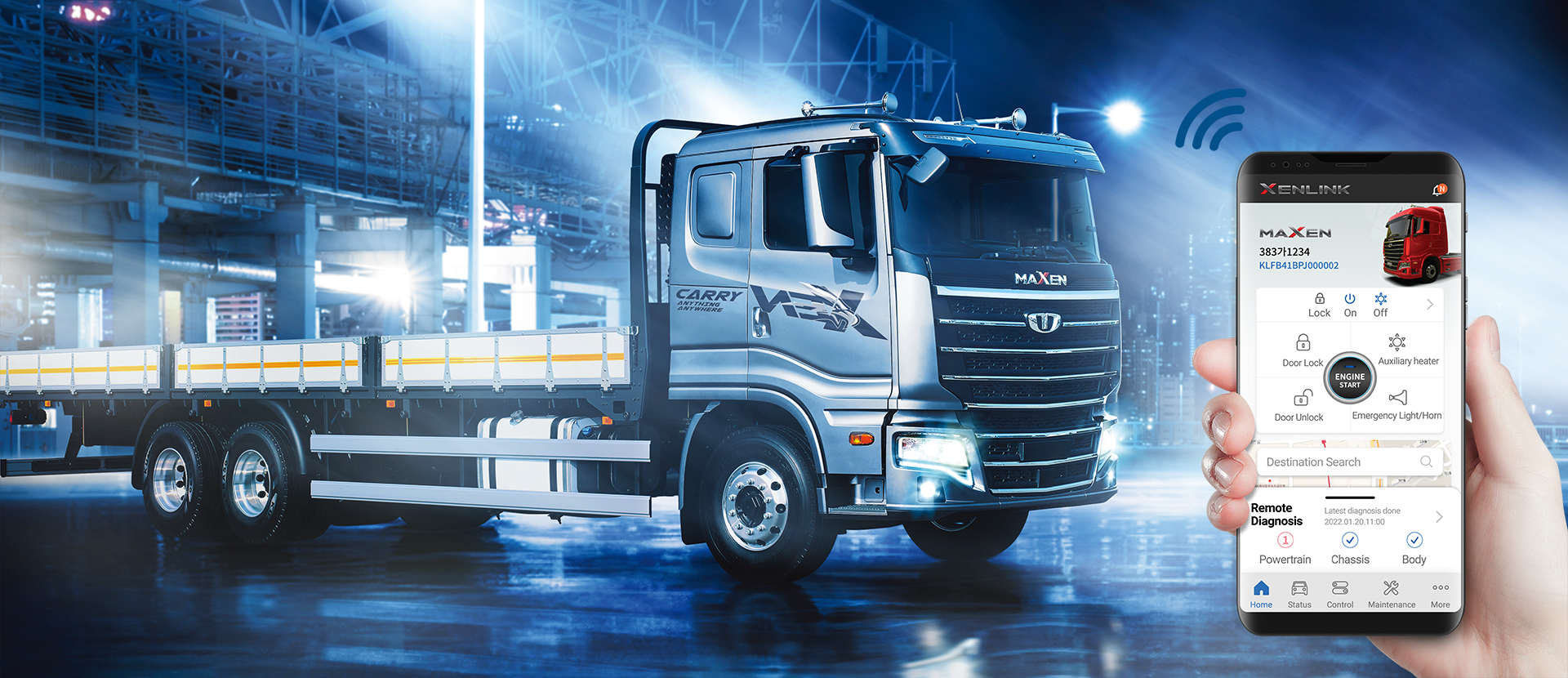 Remote control

Remote start
Air conditioner / heater
Remote Door lock / Unlock
Emergency lights & honk(Parking location)
Transmitting destination information(SEND TO CAR)
Vehicle management

Driving status
Vehicle message communication
Consumables management and replacement history
Self-diagnosis assistant service​
Remote vehicle diagnosis
Vehicle remote S/W updates
​
Notice / Information

Recall information​
Guarantee period of a vehicle
Event / Notice
Service policies​
Service / parts / sales network​
Tata Daewoo's FMS
Total solution service program for fleet companies
Tata Daewoo's FMS (Fleet Management System)
Easy to manage a massive amount of vehicles
Tata Daewoo's FMS is connected to XENLINK which allows data driven
remote management of a lot of vehicles as well as real-time driving status,
one-stop transmitting information on destinations and so on from
an office to the vehicle and the driver. In addition, it is easy to check on
the vehicle status management and consumables history.
Remote diagnosis on vehicle conditions is a basic offer.

Checking on the vehicle driving status

Displaying the vehicle status(During driving, after driving)
Transmitting various information including destinations.
Transmitting destination information

Vehicle and driver both receives work order and destinations information.
Setting a destination on the navigation according to a transmitted message and a push message for a driver.
Vehicle driving status

Checking on the vehicle driving status(during driving, after driving)
Transmitting various information including destinations.
Displaying driving history

Easy to check on the number of vehicles on a selected day or month as well as a monthly driving report.
Vehicle management feature

Easy to manage vehicle status and consumables.
Tracking previous diagnosis information or replacement record of consumables.