Based on strong trust from our customers,
Tata Daewoo will always be together with you as business partner.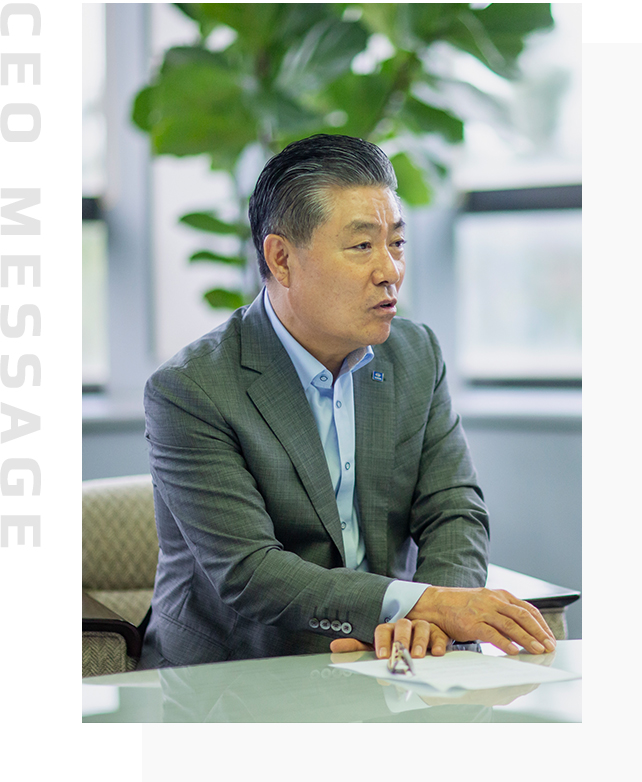 TDCV is the only specialized commercial vehicle maker in South Korea.
Over the last 30 years, TDCV has grown together with South Korea's commercial vehicle sector by offering vehicles for cargo freight, construction and special purposes that are needed for our customers' various business environments.
In order to fulfill our customers' various needs, we have strengthened our product line-up ranging from LCV to M&HCV. TDCV is continuously developing and producing reliable and safe products to help customers maximize their value creation.
TDCV is also deeply committed to offering the best service to our customers anytime anywhere by providing enhanced services and part networks, so that our customers can run their businesses without disruption. Furthermore, TDCV is making our best possible efforts to develop a variety of eco-friendly products to respond to climate change.
TDCV is determined to transform itself into a company that has a sustainable competitiveness for the future. As a part of efforts, we are currently producing LNG trucks and will produce electric and autonomous vehicles to realize eco-friendly mobility along with smart technology development. In addition, TDCV strives to realize the sustainable future together with all stakeholders around TDCV and local communities including our customers, employees, sales dealers, and suppliers.
Based on the human-centered management philosophy, TDCV will always pay attention to various voices from customers with a humble attitude. With sincere communications, we would like to serve as a business partner for our customers.
President and Chief Executive of Tata Daewoo Commercial Vehicle